HIGH LONESOME VINEYARD® VETERAN OWNED AND OPERATED TOM AND EDIE GUSTASON, OWNERS
Ranked In The 10 Best Wineries In Arizona
High Lonesome Vineyards was voted as one of the Top Ten Wineries in Arizona by ChoiceWineries.com.
Couple's retirement plan is now an award-winning winery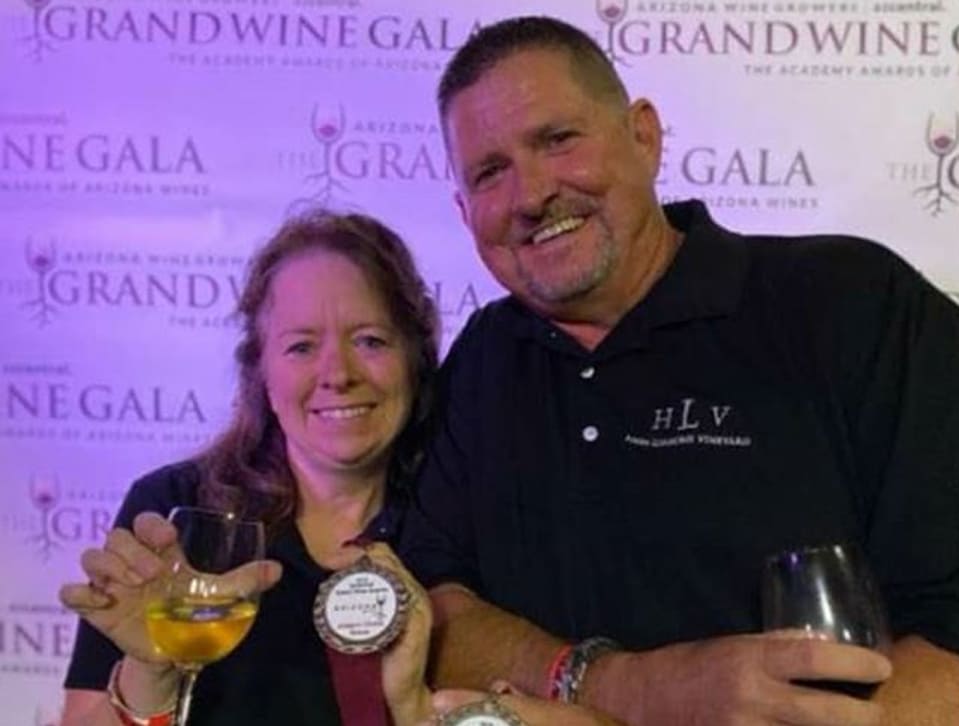 High Lonesome Vineyard® is located about 15 miles east of Tombstone, Arizona and 8 miles west of Elfrida, Arizona. It is owned and operated by Tom and Edie Gustason. Both Tom and Edie are retired from the US Army and have always called this area home. Tom's first trip to southeastern Arizona was in 1989 and Edie's first trip was in 1987. After 21 and 20 years, respectively, we have come back to where our roots were first planted.
High Lonesome Vineyard
®
consists of approximately 36 acres of rich sandy loam in a fertile valley surrounded on the south and west by the Mule and Whetstone Mountains, on the north by the Dragoon Mountains and on the east by the Swisshelm and Chiricahua Mountains. At an elevation of about 4,300 feet, the area experiences a four-season climate with summer temperatures seldom exceeding 100 degrees.
HOURS
THURSDAY:
11:00AM - 04:00PM
FRIDAY:
11:00AM - 04:00PM
SATURDAY:
11:00AM - 04:00PM
SUNDAY:
11:00AM - 04:00PM