8979 N High Lonesome Road, McNeal, AZ 85617
(909) 557-4872
Feel free to email us with your comments or questions.
We look forward to hearing from you!
Want to impress your friends at your next gathering?
Include wines produced from the High Lonesome Vineyard and enjoy it among the legends of Southeastern Arizona. Call us at 909-557-4872 for inquiries. We are open 7 days a week for those of you who want to visit.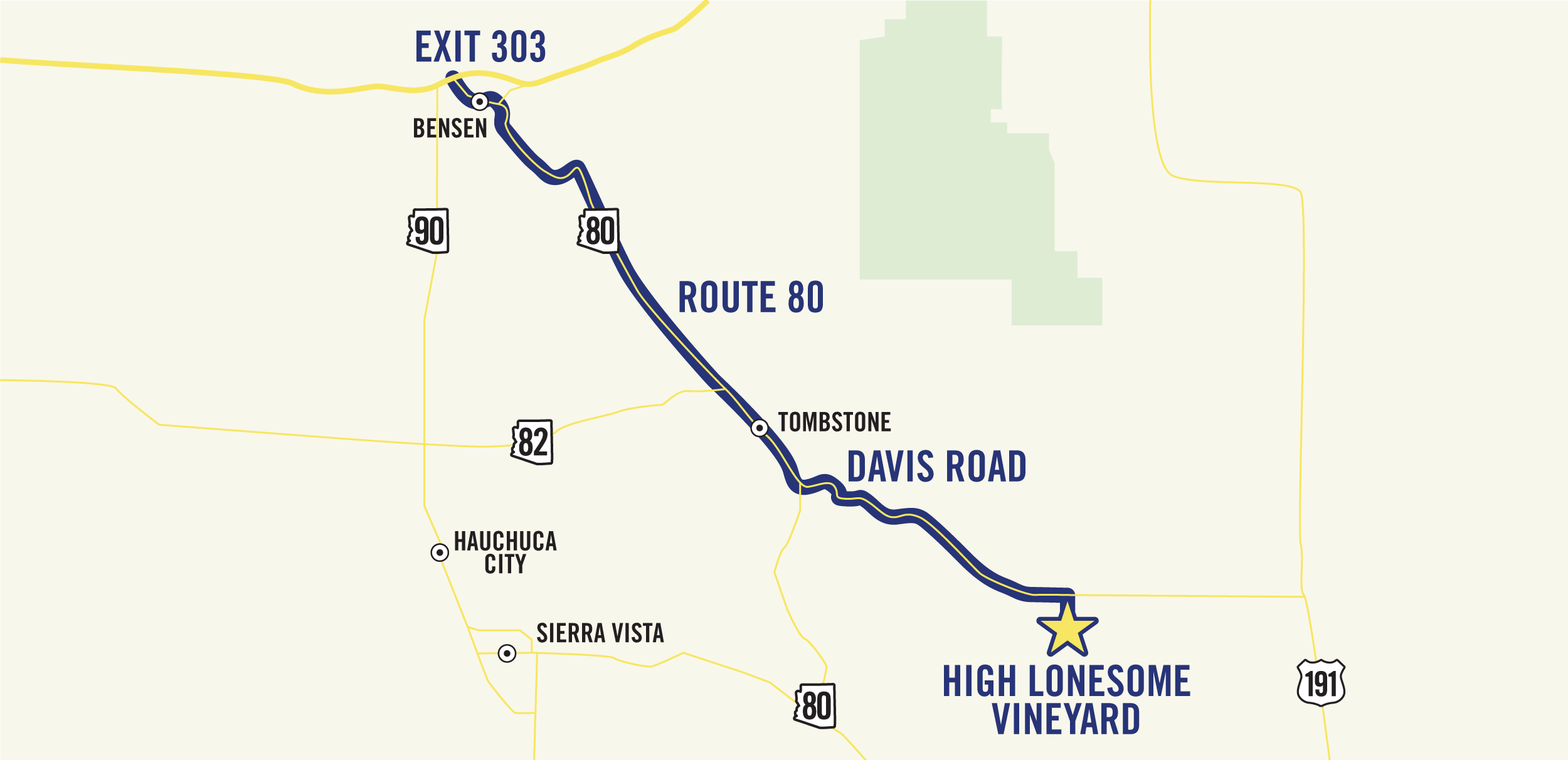 HOURS
THURSDAY:
11:00AM - 04:00PM
FRIDAY:
11:00AM - 04:00PM
SATURDAY:
11:00AM - 04:00PM
SUNDAY:
11:00AM - 04:00PM